USHERING THE GOLDEN OX LUNAR YEAR

Come celebrate with us the most important occasion in the Chinese Tradition. Experience the fun and loving Thekchen Choling Singapore family spirit as you enjoy the festive season together with Singha Rinpoche and everyone! Get ready for a prosperous and meaningful New Year! Enjoy fun-filled lion dance performances and experience the splendor of spring celebrations!
LIVING A BETTER & MEANINGFUL LIFE

A new year, a new beginning. There is no better way to start a new lunar year than to give the best to ourselves and our loved ones. Come share this journey of growth and development together with us, starting from this Chinese New Year!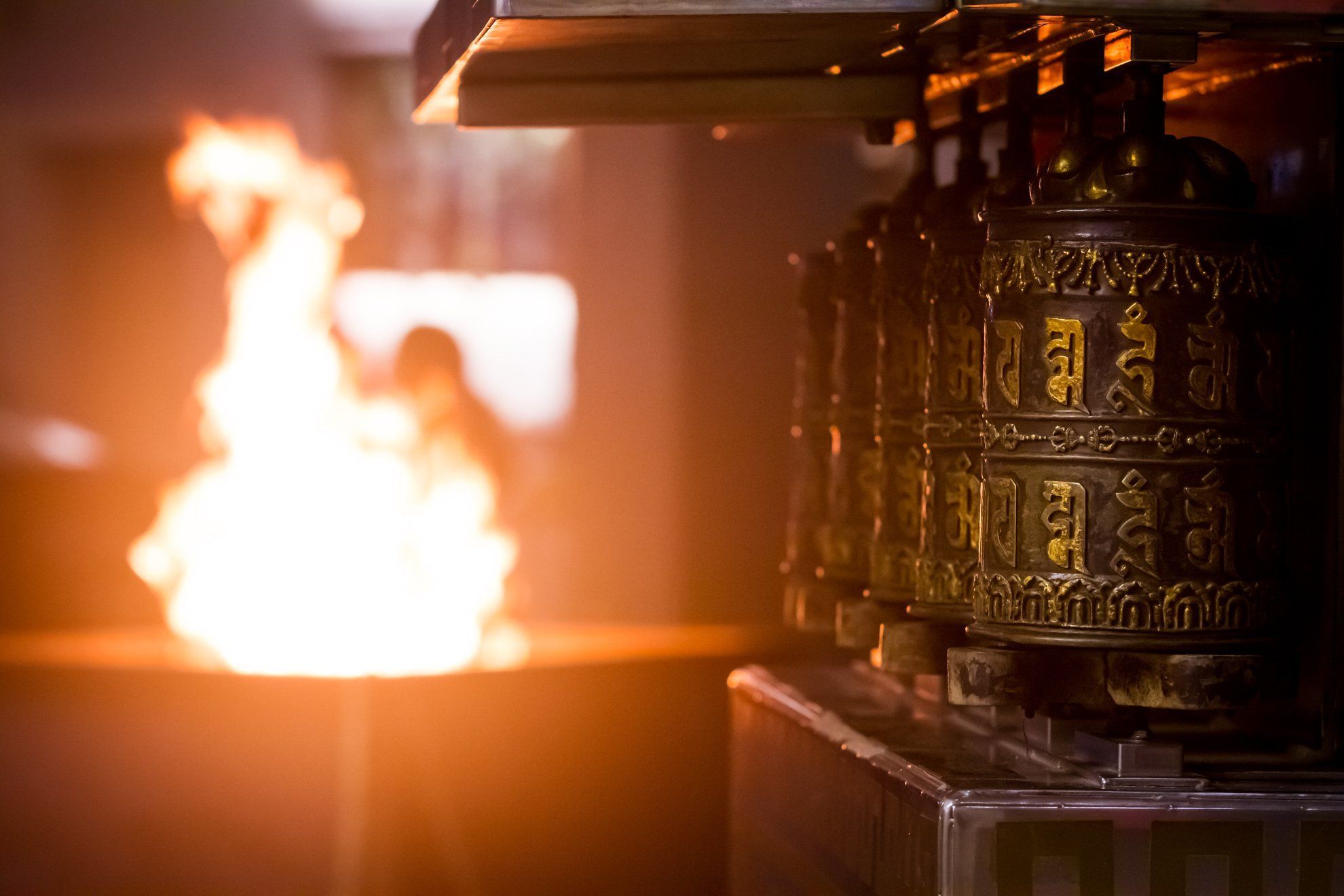 Yearly Fire Puja

Don't miss this annual obstacle Cleansing Fire Puja. Unique to the Vajrayana Traditions and a very power method of purification.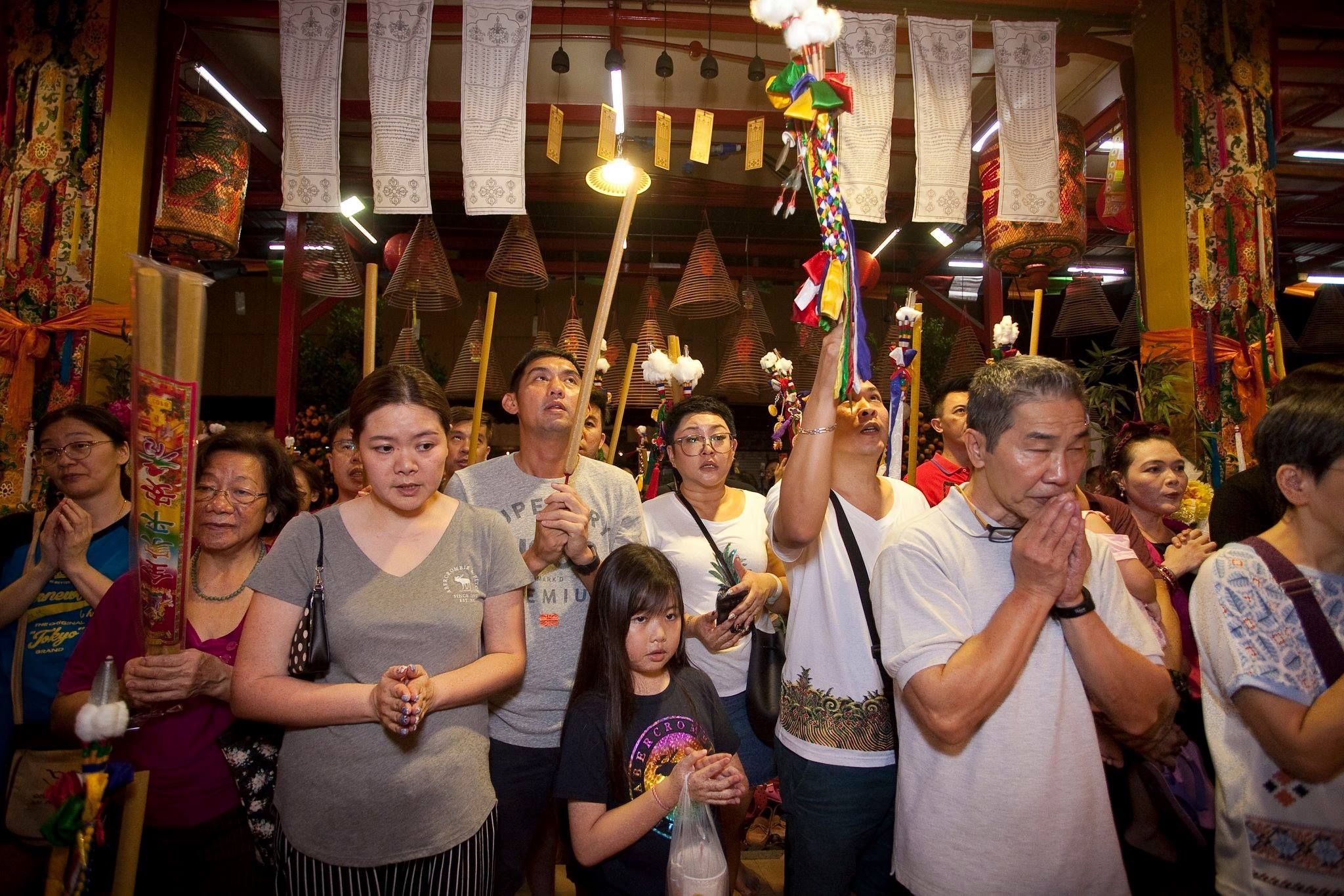 New Year's Eve
Invocation Prayer

Invoke immaculate blessings from the Triple Gems & Wealth Deities during this prayer ceremony.


CNY Greetings to
Singha Rinpoche

On this auspicious occasion, join us as we offer auspicious greetings.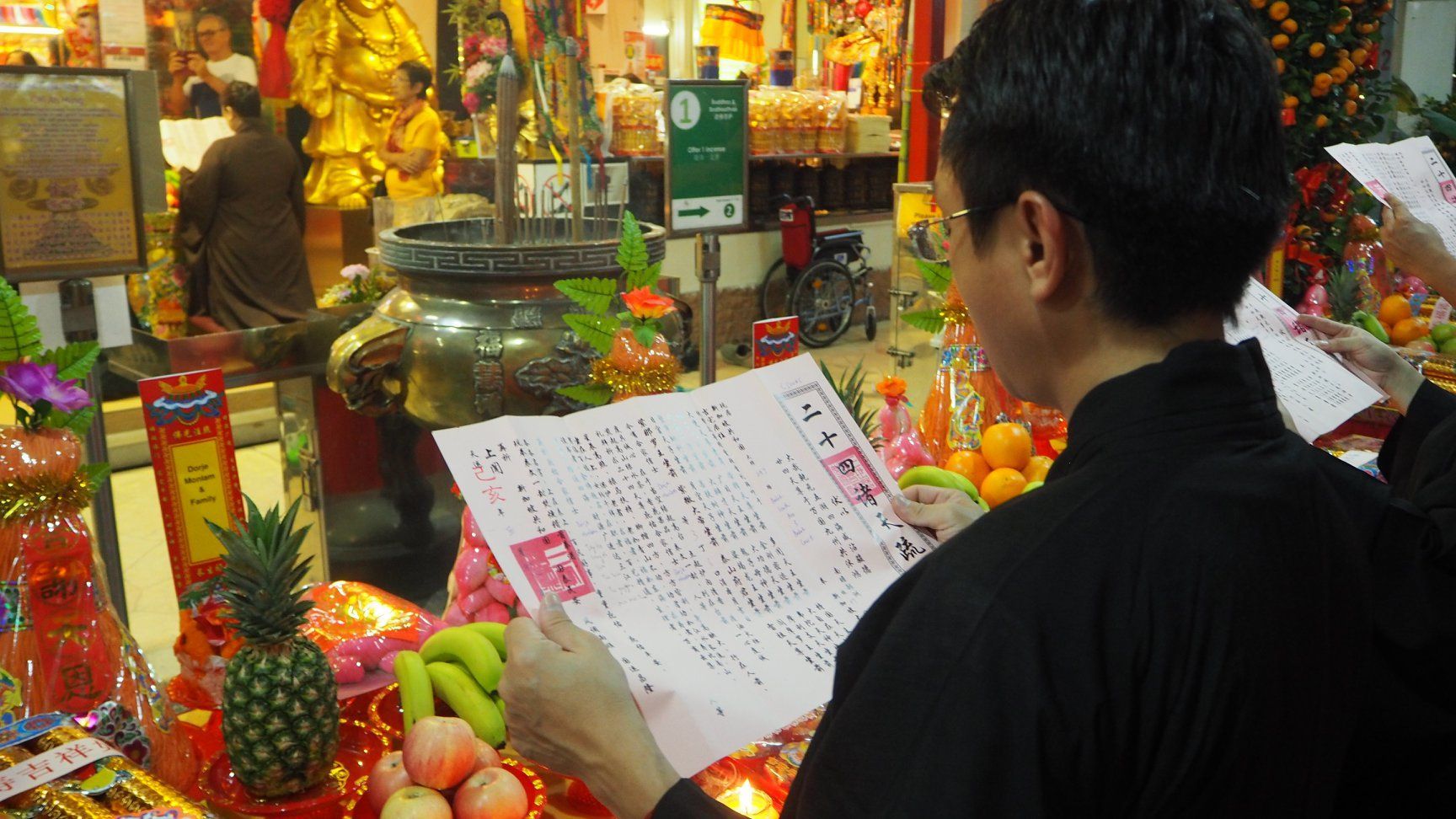 Prayers before 24
Heavenly Kings

An important chinese prayer as we make offerings and seek blessings from the Buddha and Devarajas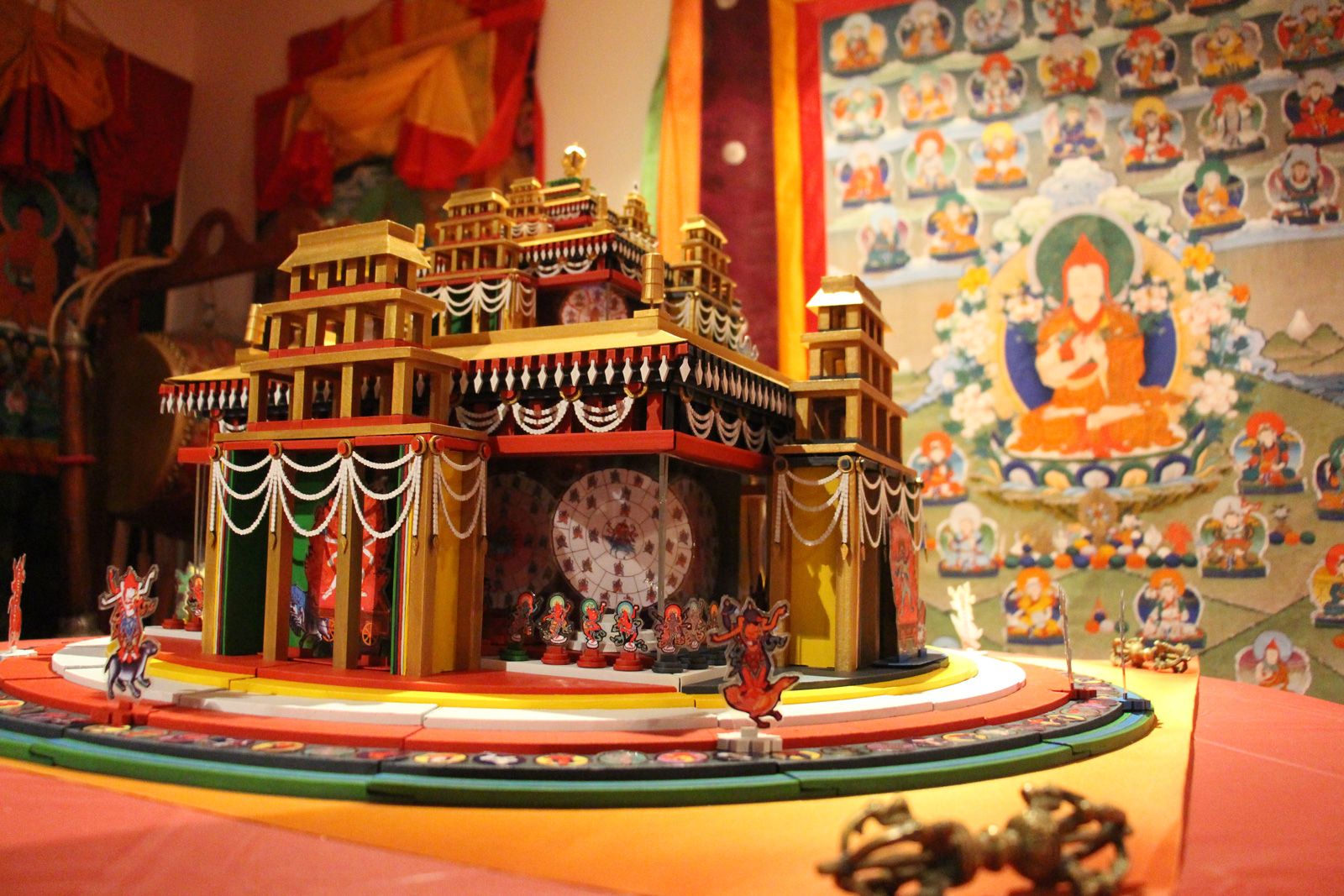 Prayers to Lord Kalachakra 供奉时轮金刚

Fan Tai Sui (犯太岁) but not sure where to pray? We have good news for you!
In Buddhism, Lord Kalachakra helps to avert astrological harms, grant blessings and protection to all beings.

Registration for our Lord Kalachakra prayer is now open.

You may register via:
1) E-Prayer Registration: To prevent crowd and congestion in the temple compound, you are encouraged to register online and our Sanghas will offer the prayers on your behalf via https://www.thekchencholing.org/CNYprayers

2) Time slot Booking: However, if you prefer to make the prayers personally at the temple, please book your timeslot early for your preferred timing.
This is on a first-come, first-serve basis.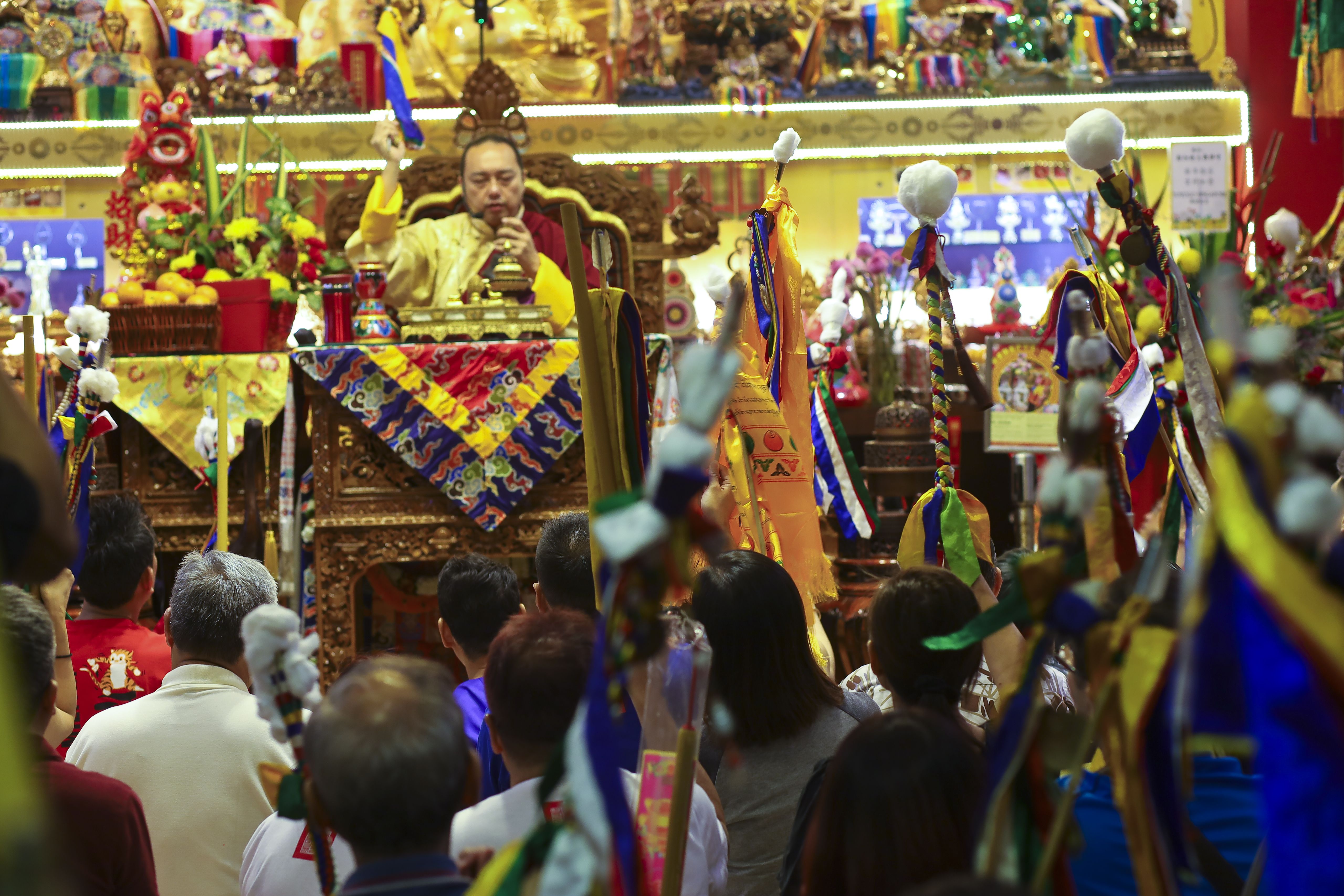 I
NVOCATION PRAYER OF WEALTH DEITIES
Eve of Chinese New Year

Inviting Wealth and Prosperity into Your HOME with Rinpoche! (FB Live)


Join us in the joyous, fun & high spirits on the Eve of Chinese New Year from home, as we countdown to the Year of the Golden Ox, LIVE on Facebook!
Wave your wealth arrows from home along with Singha Rinpoche to hook in wealth, abundance and auspiciousness into your life and your family!

Held on 11 February 2021, 10pm.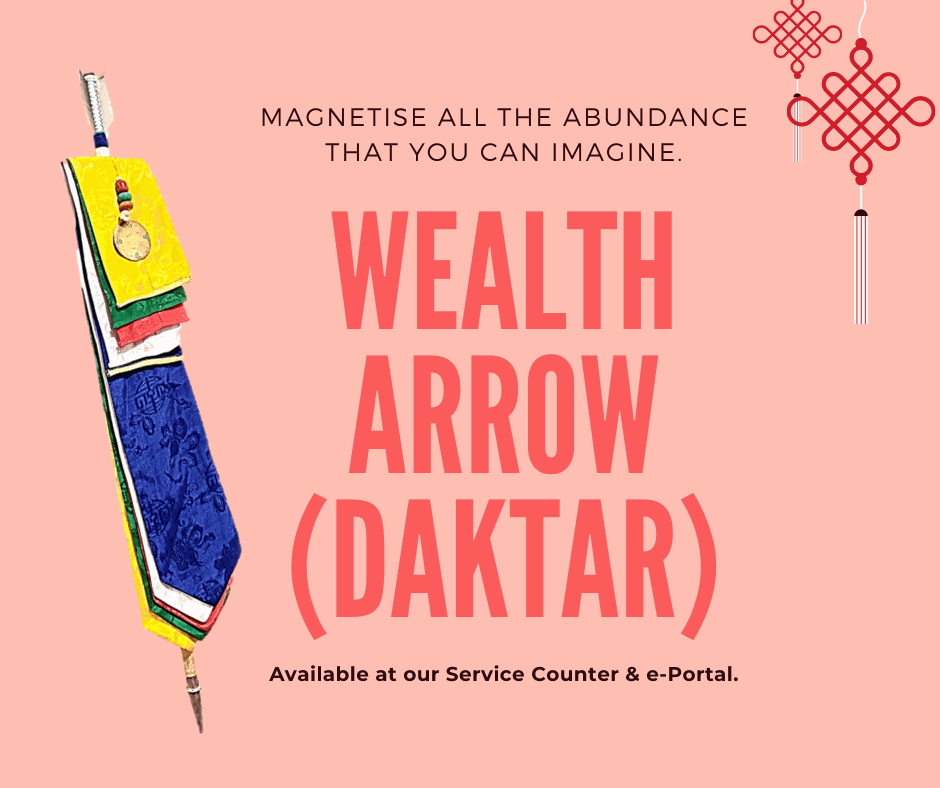 WEALTH ARROW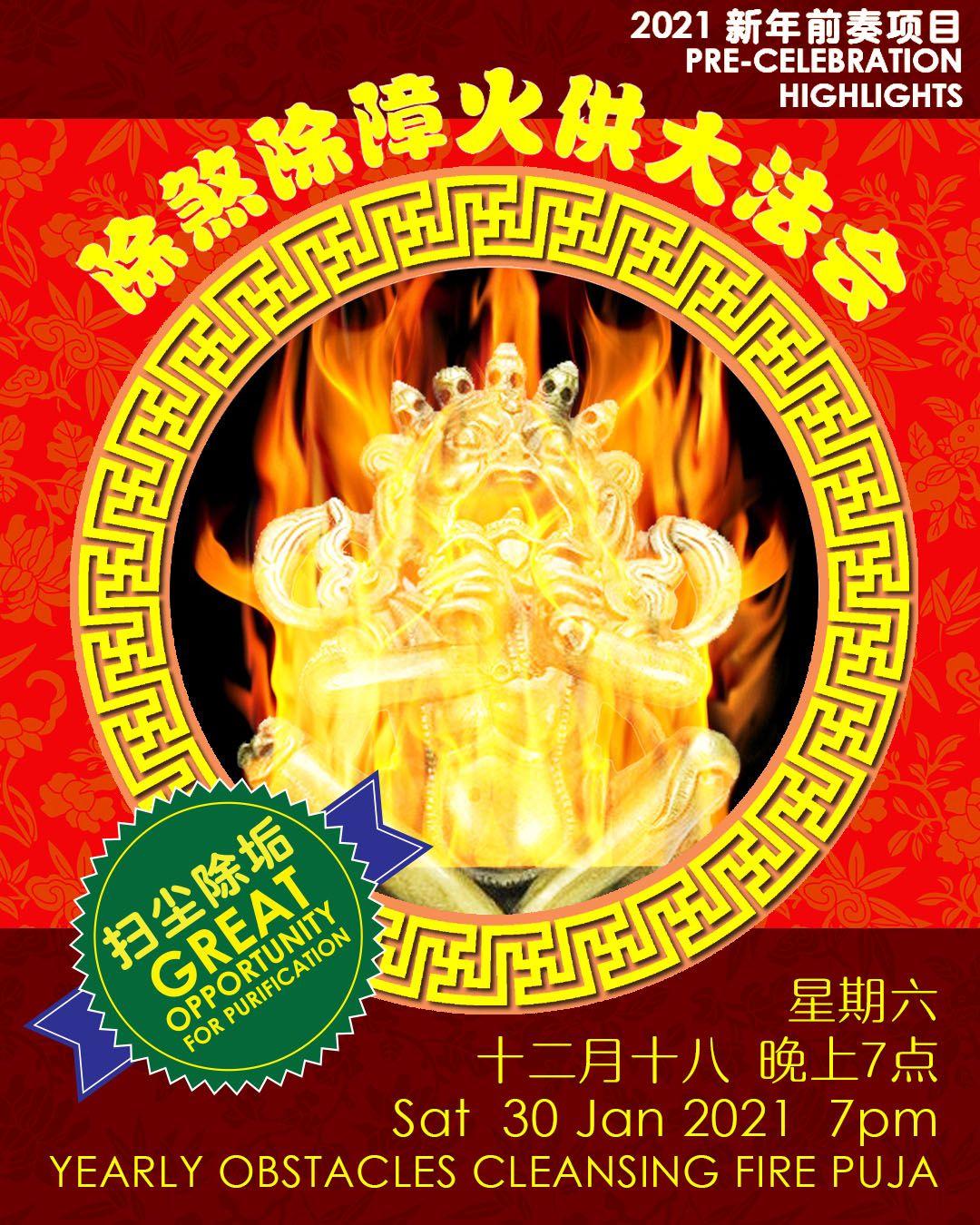 Yearly Obstacle Cleansing Fire Puja
In this ritual, black sesame seeds will be offered to Dojre Khadro in fire to signify purification of sicknesses, mental disturbances, spirit harm, negative karma and defilements. Let us pray that all our obstacles and hindrances be purified during this fire puja for us so that we can thrive in 2021!
Held on 30th January 2021, 7pm.
This event is only on FB Live.

Registration is now closed.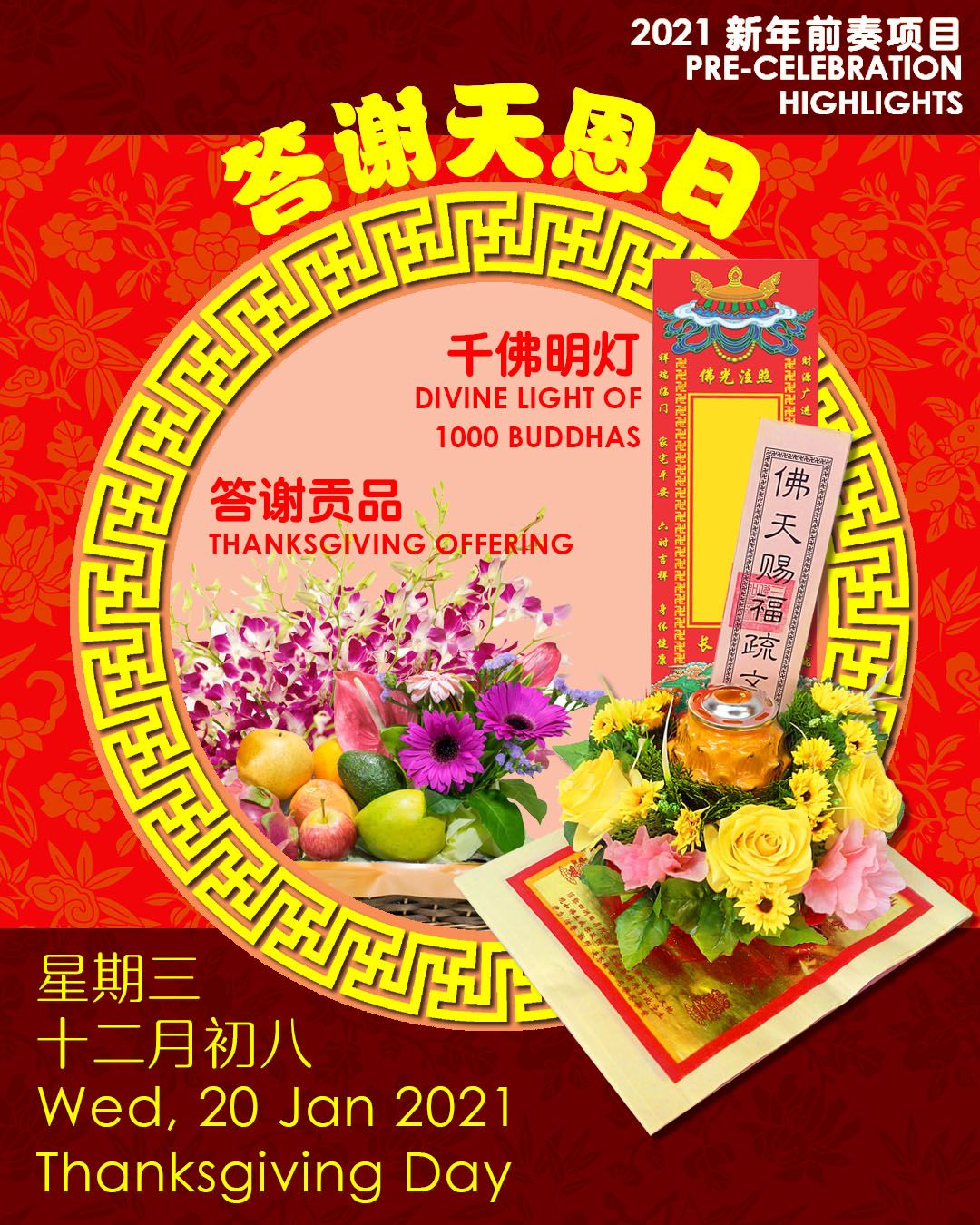 Thanksgiving Day!
As the year of the Rat draws to a close, join us in our annual Thanksgiving Day as we express gratitude to all Buddhas, Bodhisattvas and Dharma Protectors for their guidance and protection in the entire lunar year.

Let us offer our practice in the Sutra recitation of "The Names of 1000 Buddhas" (Chi) on 20th January 2021, 8pm LIVE on Facebook!

On this auspicious day, you may also wish to offer 'Divine light of 1000 Buddhas', 'Thanksgiving Offering' or other offerings for more wholesome merits!

Registration is now closed.
Special Chinese New Year Prayers