Dharma Courses
Learning with Thekchen Choling

Our courses aims to provides the knowledge and understanding that helps you discover your Buddhist journey
DHARMA FOR YOU

Our courses are thoughtfully designed to give you quality teachings,
providing you with the knowledge and understanding you need for your Buddhist journey.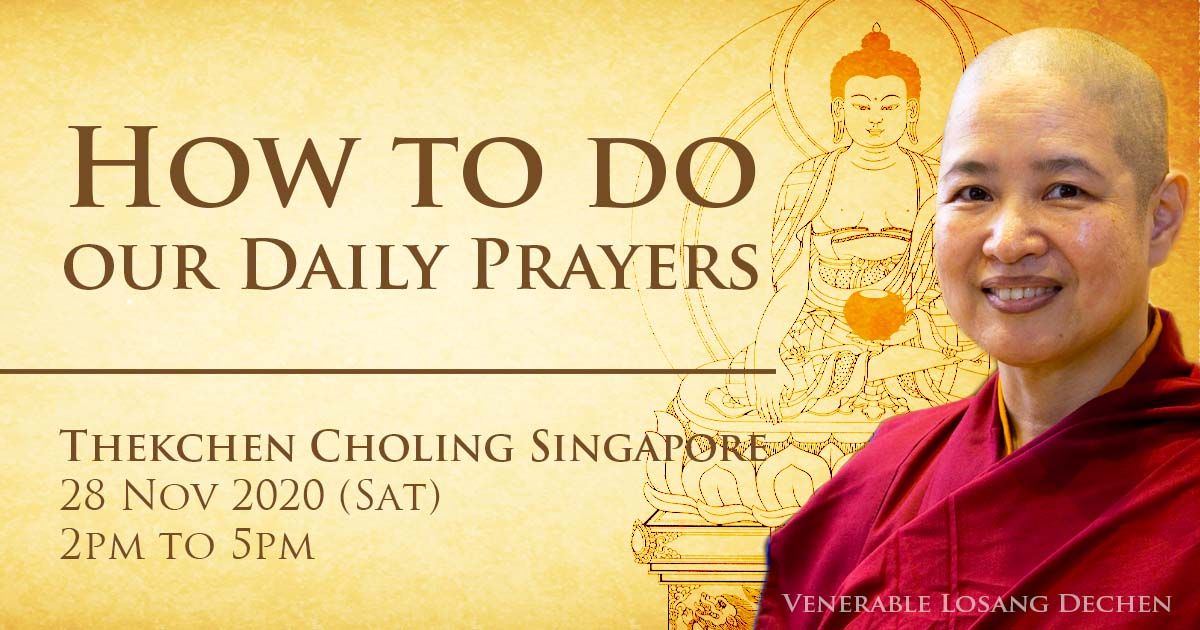 How to Do our Daily Prayers
Interested in Buddhism and have just taken refuge? Unsure of how to start your daily dharma practice?
Join this introduction class for beginners to start their daily prayers such as the Shakyaumuni Buddha morning prayers and other prayers and mantras.
Date: 28 Nov 2020 (Sat) 2pm to 5pm
Instructor: Venerable Losang Dechen
Limited participants: 16
Course Donation: $10 per registration.

Venue: Temple main hall @ 2 Beatty Lane S209945
Register Now at
www.thekchencholing.org/DEcourse
Intro to Meditation
Feeling hectic in our busy lifestyle? Wanna take a break and calm our mind?
This basic four-lesson introductory course to single pointed meditation help learners develop concentration and mindfulness.
Date: 6/12, 13/12, 20/12, 27/12 Sunday at 8pm
Conducted online via Zoom.
Instructor: Dharma brother Keith Cheung
Free of Charge. Registration required. Zoom link will be sent upon confirmation.

Register Now at
www.thekchencholing.org/DEcourse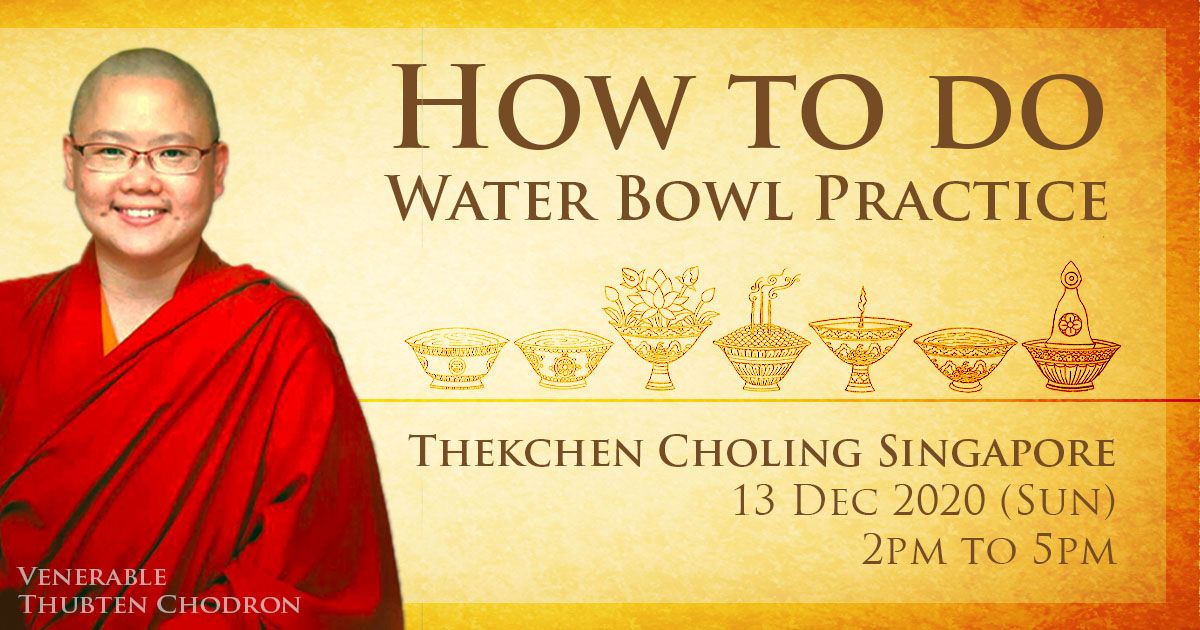 How to do Waterbowl Practice
Interested to start your daily water bowl practice? Join Ani Chodron as she share with us how you can embark on this daily practice.
13 Dec 2020 (Sun) 2pm to 5pm
Instructor: Venerable Thubten Chodron
Limited participants: 16
Course Donation: $10 per registration
Venue: Temple main hall@ 2 Beatty Lane S209945
Register Now at
www.thekchencholing.org/DEcourse
"The only true wisdom is in knowing you know nothing."
-Socrates-