Vesak Day is celebrated by Buddhists all over the world to commemorate the birth, enlightenment and parinirvana of Lord Shakyamuni Buddha. The greatest inspiration we can derive from Buddha's life is the fact that he is an actual person from ancient India who walked the path and showed us the way to enlightenment. He taught and exemplified that truth that love transcends all, stretching even beyond human beings. His love is boundless for everyone!
So, this year, our Vesak Day celebrations will be about "Celebrating Buddha's Universal Love". We hope that everyone, including our animal friends, will receive infinite blessings from Lord Buddha and accumulate mountains of merits through our prayers and activities held across the weeks. Do join us!

Vesak Day Message
By Singha Rinpoche
Shakyamuni Buddha's Birthday
*Let's Celebrate Buddha's Birthday Together!*
It is due to the kindness of Buddha that we are taught a way out of samsara and a path towards enlightenment. On this special day, let us celebrate Buddha's Birthday together to commemorate the life that he has led to liberate the suffering of all sentient beings. We will be reciting The Sutra of Great Liberation as well as holding a Bathing of Buddha Ceremony to celebrate this special day. You may also wish to offer the "Buddha's Day Auspicious Offerings" set to accumulate merits for you and your loved ones.
Date:8 May 2022 (Sun)
Time: 2pm Recitation of Sutra
4pm Bath Offering of Buddha
Vesak Day's Eve - Animal blessings and Prayer Ceremony
*Bring Your Pets for Our Special Night Event!*
As we celebrate Buddha's Universal and boundless love for all beings this Vesak, we encourage all pet owners to bring your pets along for the Animal Blessing Ceremony on the eve of Vesak Day. There will also be various interactive activities for you and your pets too. You may also make it an auspicious event by offering the "Vesak Prayer Festival Special Merit Bundle", where $10 of the proceeds will go to our Animal Welfare Fund. Do check our Facebook page for more updates on the Animal Blessing Ceremony. We hope to see many adorable furry friends at our temple soon!
Date: 14 May 2022 (Sat)
Time: 7.30pm - 10.30pm
Vesak Day Celebrations
*Join us for Vesak Day Celebrations 2022!*
2022 is an exciting year for TCCL's Vesak Celebrations. Due to the easing of social distancing rules, some activities will be held on-site, such as the signature unveiling of the Wish-fulfilling Thangka of Shakyamuni Buddha. Do come down to the temple in person to celebrate the day together as one Thekchen Family. International audiences can also join us from the comforts of your home online via Facebook live. We encourage everyone to offer the "Vesak Day Auspicious Offerings" set this Vesak Day as merits are multiplied by 3 million on this very auspicious day! We look forward to seeing everyone soon!
Date: 15 May 2022 (Sun)
Time: 7.30am to 5pm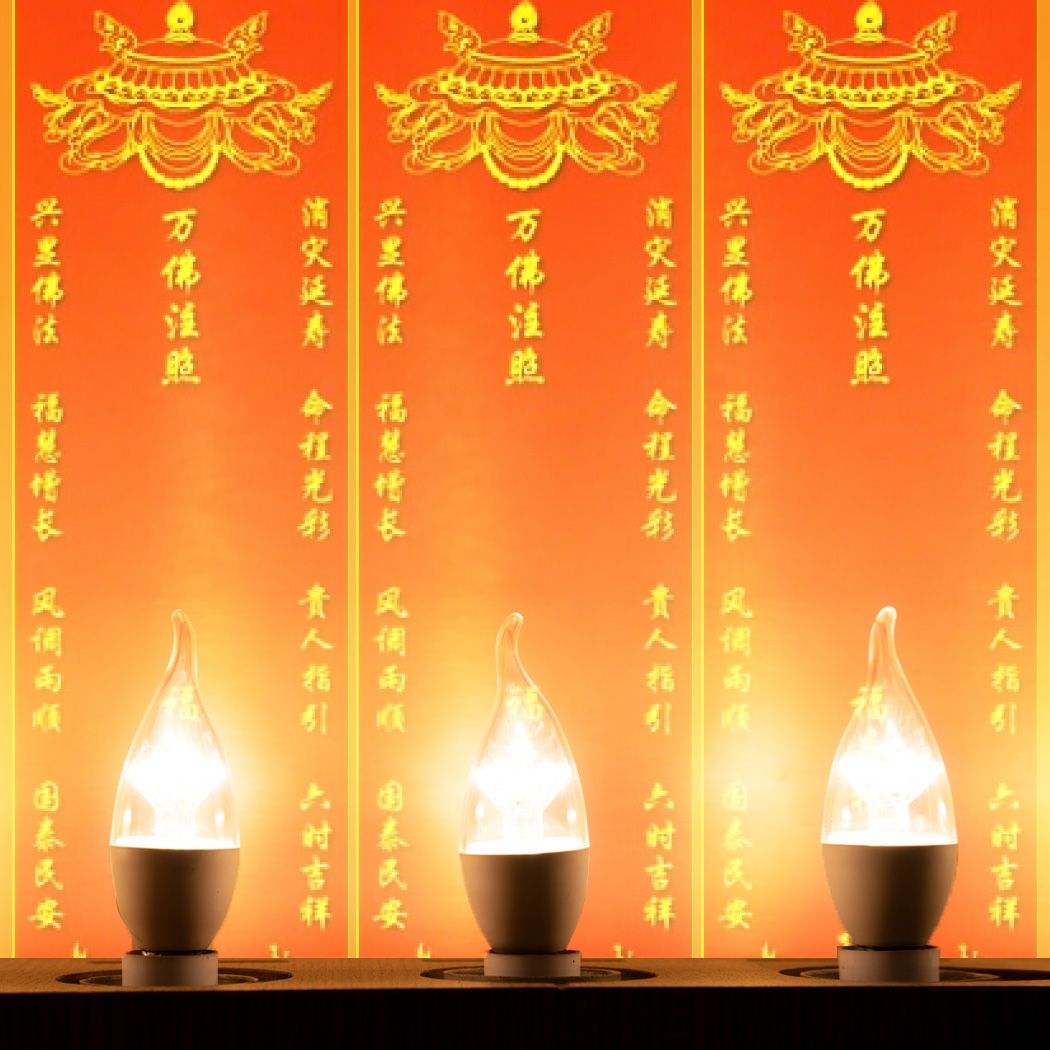 Wisdom Light Before Buddhas
Bring clarity and positivity to your path by offering a ' Wisdom Light Before Buddhas'! Each of the 24-hour light offered before Buddha's throne in our main shrine comes with a blessing tablet printed with your dedication names. May this bring you great happiness, longevity, and prosperity!
Registration for this item is closed!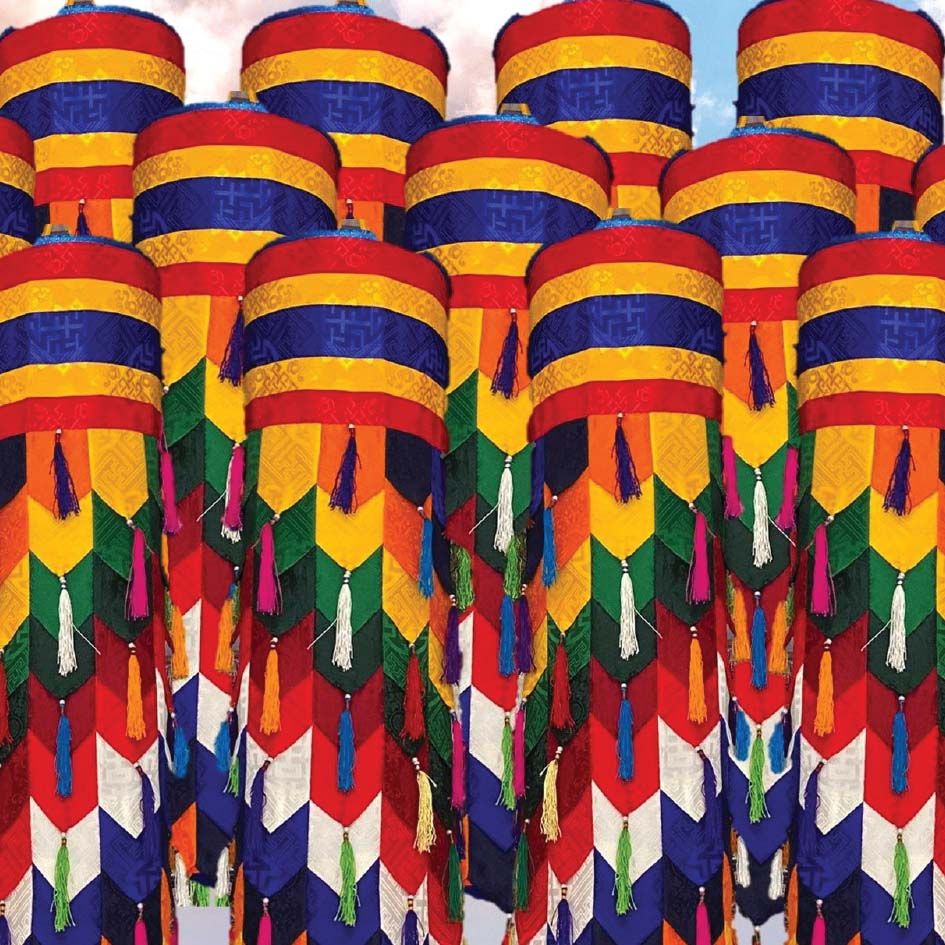 Banner of Victory
Victory Banners are displayed to celebrate Buddha's enlightenment, which is the triumph of wisdom over delusion and ignorance. In addition, it has connotations of increase in wealth, honour and nobility. Be victorious in your worldly and Dharma pursuits by offering a Victory Banner!
Registration for this item is closed,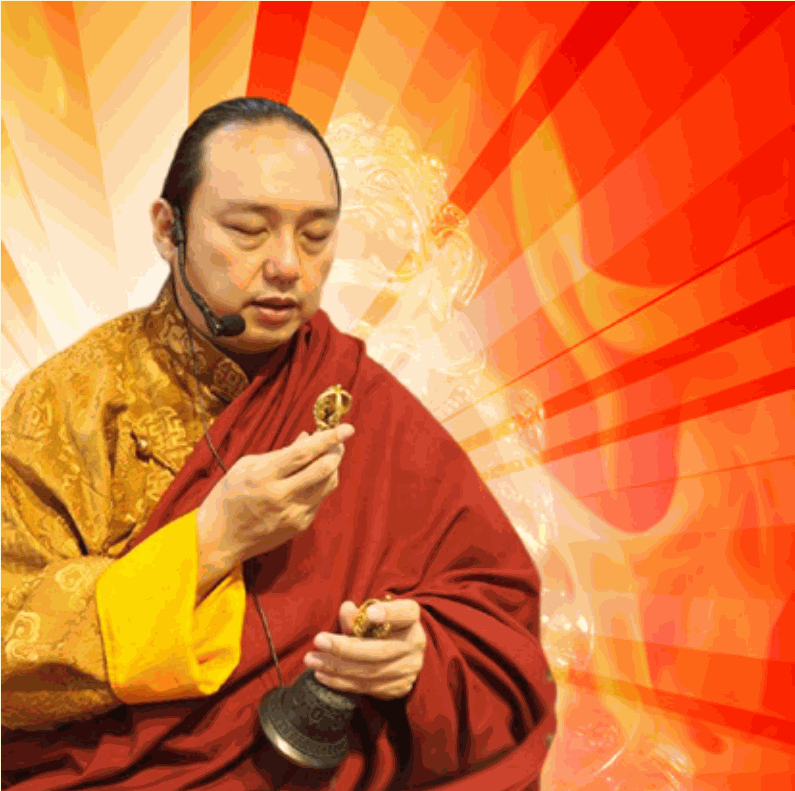 Dorje Khadro Fire Puja
Conducted by Singha Rinpoche, this Fire Puja includes black sesame and other ingredients that will be offered to Dorje Khadro through the fire to signify purification of sicknesses, mental disturbances, spirit harm, negative karma and defilements.
Date: 6 May 2022 7.30pm
Registration is closed.
My family of four has been coming here to soak in the festivities for the past 10 years, but the main purpose we are here today is to get blessings for our three-month-old toy poodle, the newest member of our family.
Collin Hu~ Packaging Company Director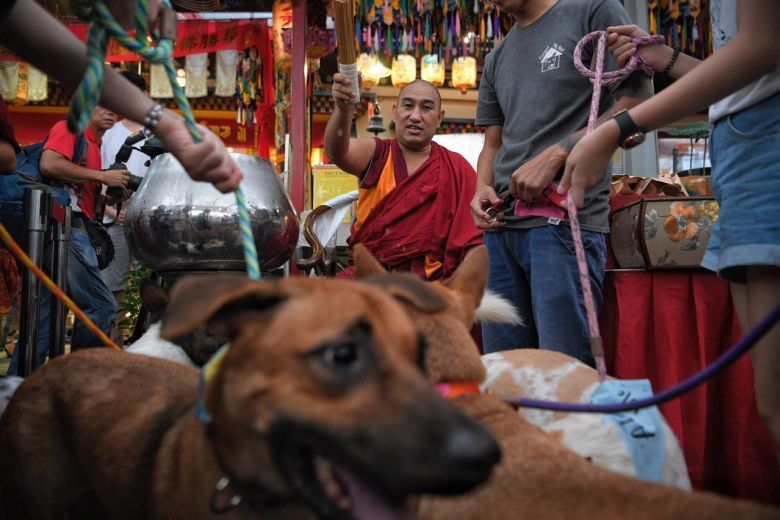 OUR PREVIOUS VESAK CELEBRATIONS - Check it out!
Vesak Prayer Festival 2021 Opening Video

Plant seeds of Love this Vesak!
We are thrilled to celebrate Buddha's love with our line-up of exciting programs for you!
About The Great Sutra of Liberations

Why do we need to chant the Sutra?
Buddha Shakyamuni expounded The Sutra of Great Liberation prior to entering parinirvana. The merits accumulated from reciting this Sutra are incredibly vast, as hearing it contains all the instructions to guide us on our spiritual paths to enlightenment.
Vesak Prayer Festival 2021 Closing Video
A big thank you to everyone for your unwavering support in this year's Vesak Prayer Festival. Here are some snippets from our festivities for you to rejoice with us! We look forward to seeing everyone again next year!