The Great Compassion & Liberation
Ullambana Festival
29 July - 20 August 2022



This Lunar 7th month, look forward to join us in a series of extensive prayers and rituals to benefit sentient beings in all realms!

✦ Special Ullambana Highlights ✦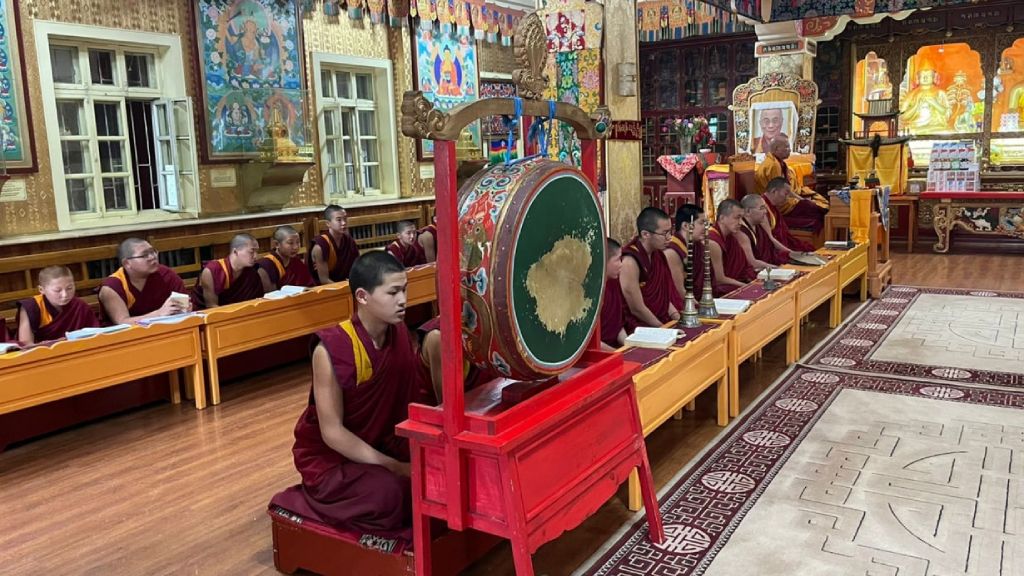 Merit-Making on Buddha's Joyful Day
According to the Ullambana Sutra, one who makes offering to the noble Sanghas on Buddha's Joyful Day can accumulate vast merits for their parents of this life and past seven lifetimes.
Offering of meals and daily necessities will be made to the Venerables in Thekchen Choling Singapore, Pethub Monastery in Mongolia, as well as Namgyal Monastery and Shelkar Monastery in Nepal.
Merits will be dedicated in the respective temples for the names received.
Date:
12 Aug (Fri), 10am
Recitation of 100,000 Buddha Names
When all Buddhas throughout time and space achieve enlightenment, their names have the power of all their past cultivation and prayers. That is why reciting their names have so much power to purify our defilements and eons of negative karma.
Through making offerings and supporting our Sanghas in this rare recitation of 100,000 Buddha names (Tibetan), brings bountiful merits and creates the necessary conditions for abundance and flourishing of Dharma. On each of the 5 recitation days, merits will be dedicated with a Riwo Sangcho Incense Puja and light offering.
Dates:
10 to 20 Aug, 10am
Compassionate Samadhi Water Repentance
Don't miss this great opportunity for us to cleanse the impurities of our body, speech and mind. The Compassionate Samadhi Water Repentance was written in Tang Dynasty by Venerable Wuda for us to reflect and repent on the negative karma that we have accumulated over numerous lifetimes. It has since become an important ritual to help the deceased abide in serenity and gain rebirth in Buddha's Pureland.
Dates:
Part 1 - 30 Jul (Sat) 2pm
Part 2 - 4 Aug (Thu) 8pm
Part 3 - 6 Aug (Sat) 2pm

✦ Blessings & Offerings ✦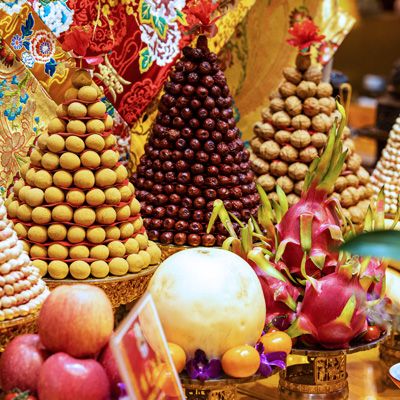 B1 - Exquisite Ceremonial Offering


These elaborate shrine offerings will be offered during Ullamnana. Through this merit, may you have a deep connection with Buddhas and have all aspirations fulfilled!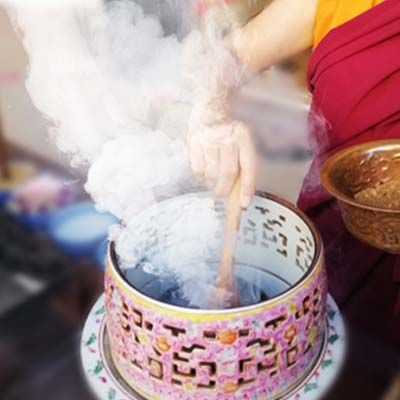 B3 - Special Sang Incense Puja


Through offering sublime incense to the Triple Gem, this ritual helps to purify obscurations and inner pollutants and also to increase good fortune and merit.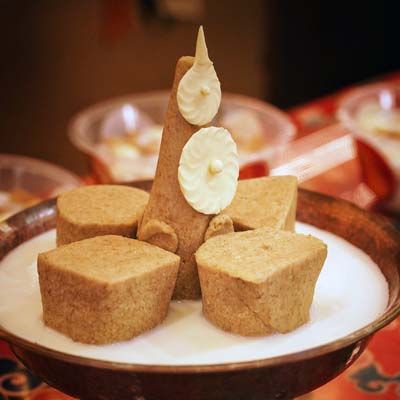 B4 - Four Tormas Puja


Beneficial for healing of various types of illnesses caused by imbalances in the four elements. It also helps us in paying back to karmic creditors.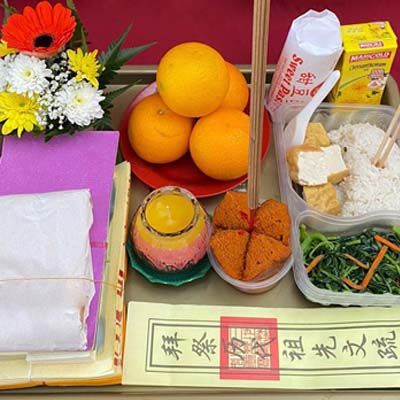 B5 - Compassion and Liberation Package
Each package comes with 10 essential offerings for a dedication tablet of your choice. Our Venerable Sanghas will personally bless the offerings and recite a special prayer according to the names indicated on the tablet, praying for the departed to have swift rebirth in Amitabha's Pureland.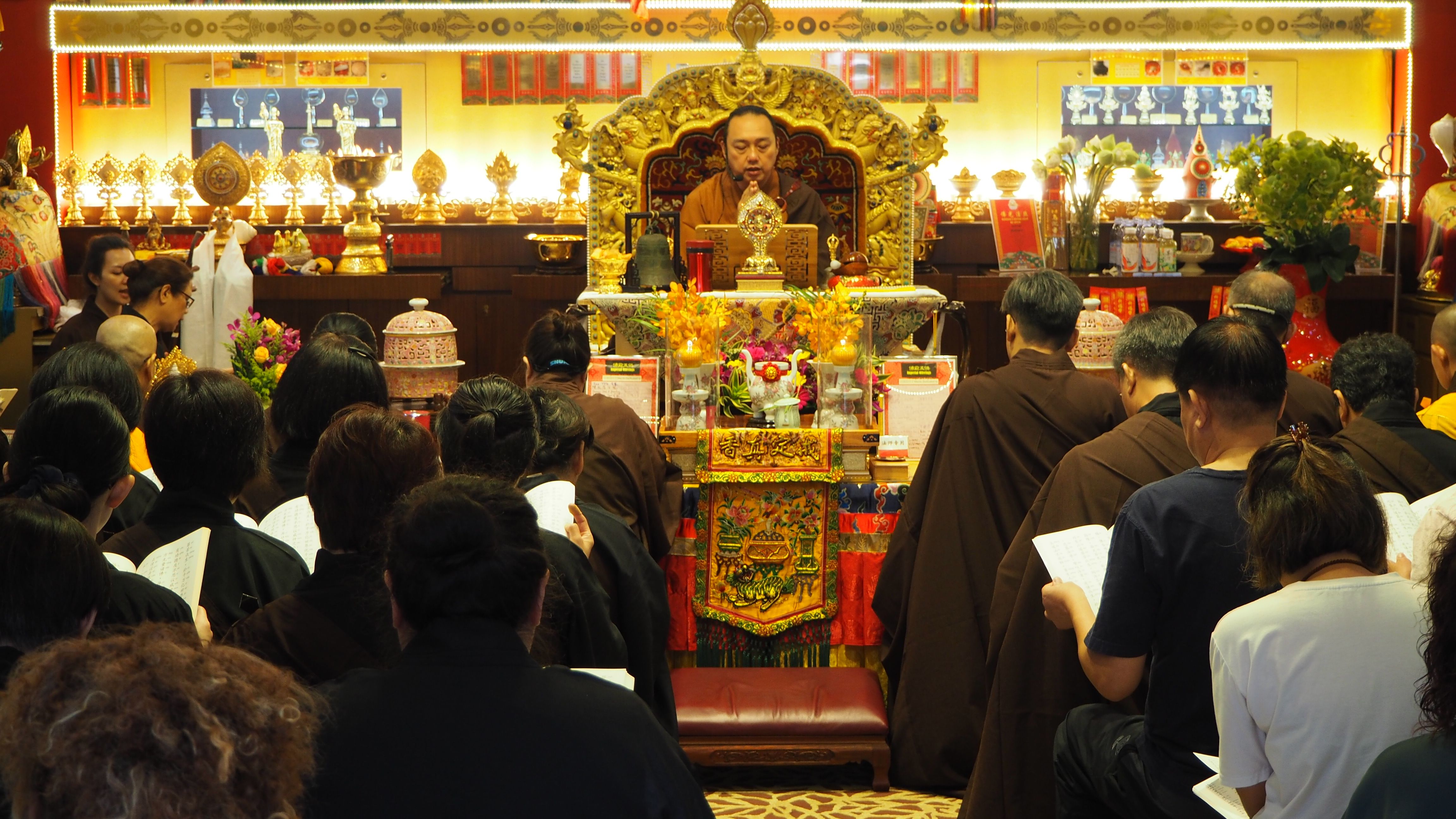 29 Jul (Fri), 8pm

Invocation Prayers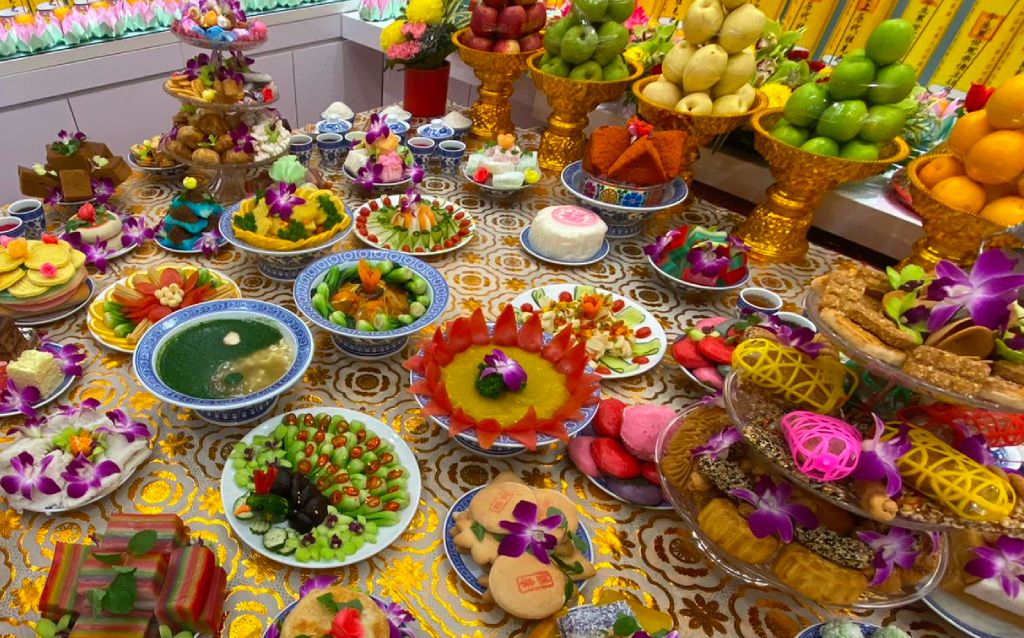 6 Aug (Sat), 1:45pm

Grand Meritorious
Offering to Ancestors
and Past Creditors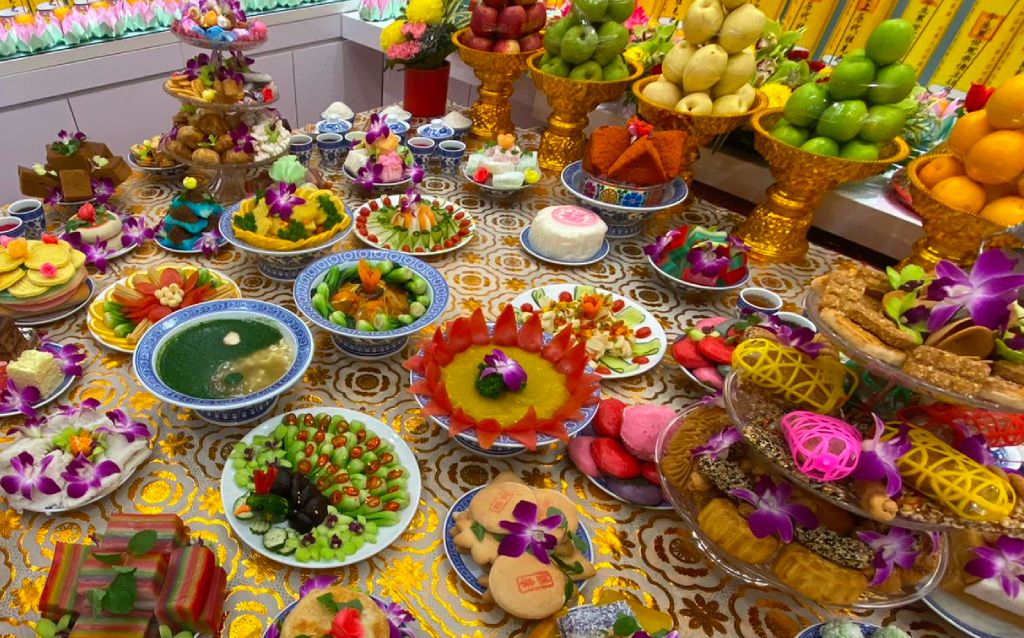 7 Aug (Sun), 1:45pm

Grand Meritorious
Charity to
Wandering Spirits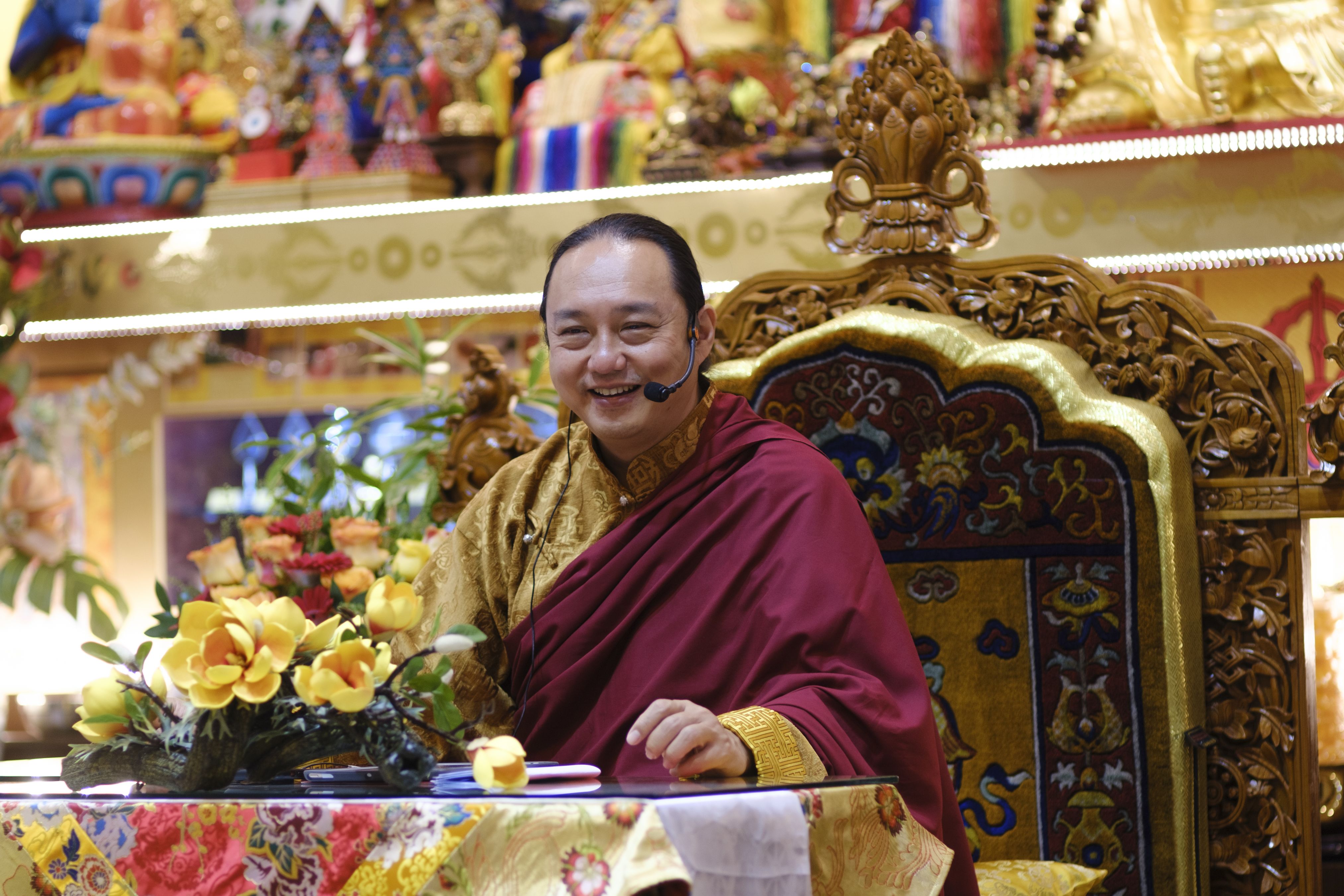 12 Aug (Fri), 8pm

Dharma Teaching
(English)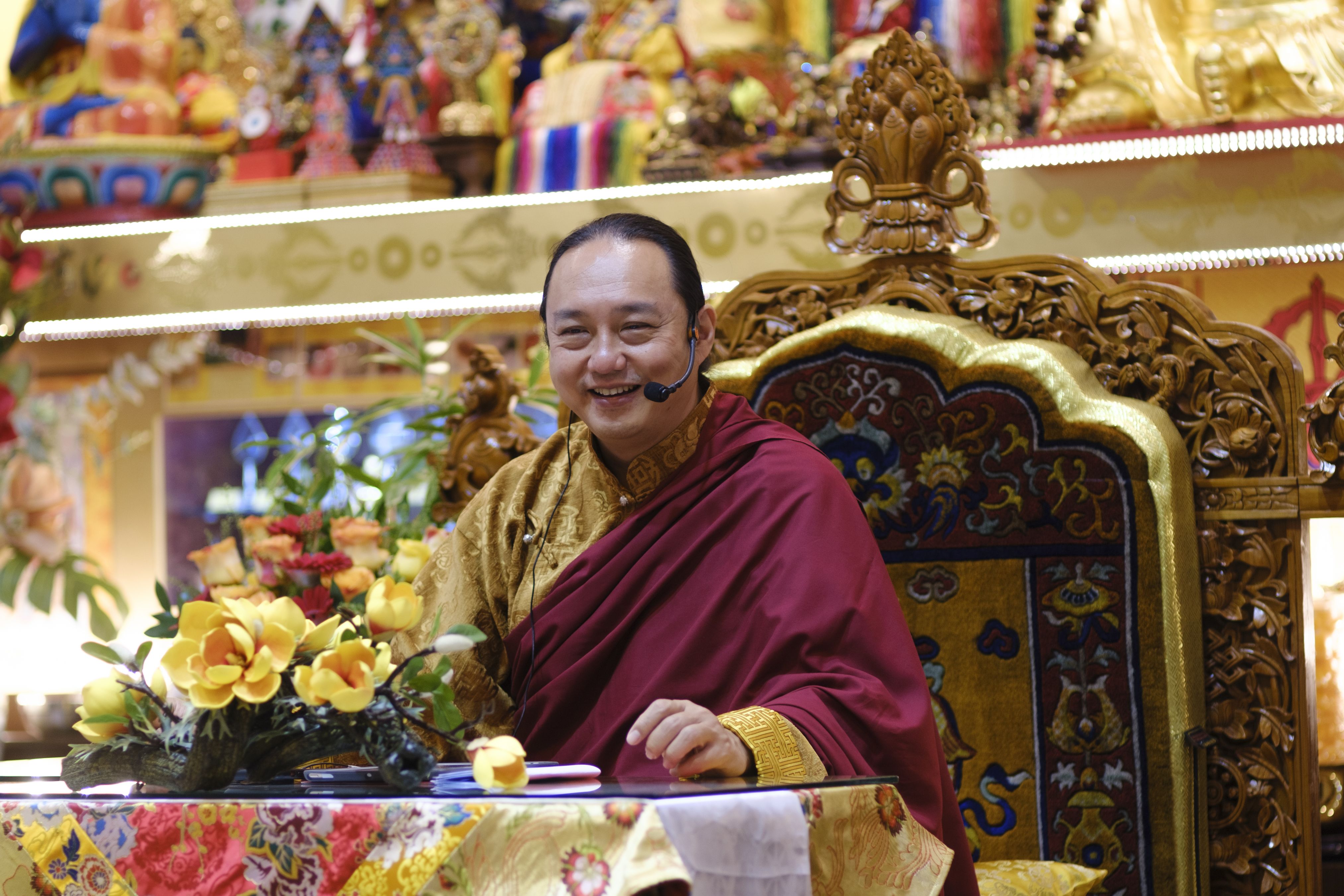 19 Aug (Fri), 8pm

Dharma Teaching
(Mandarin)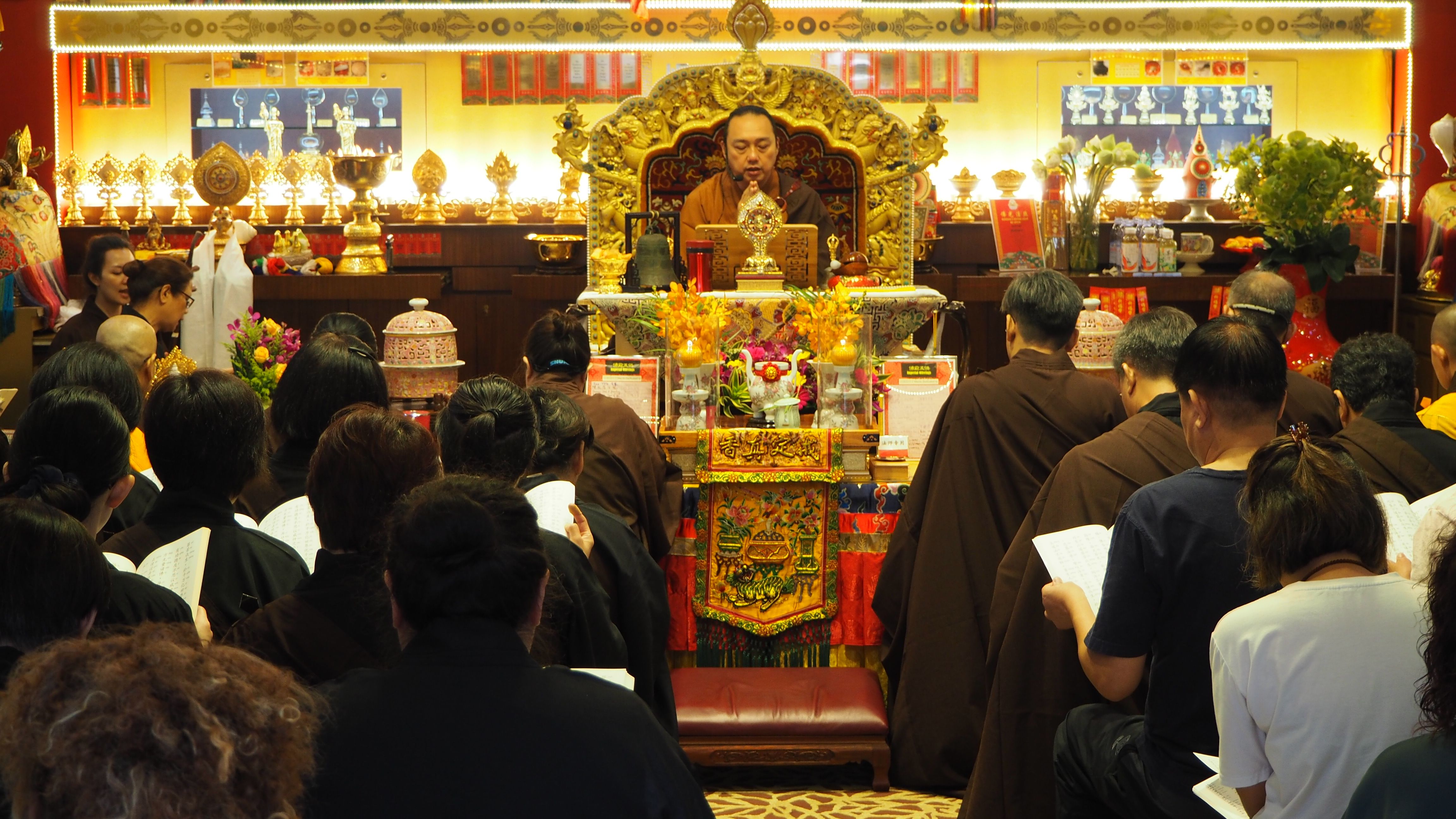 20 Aug (Sat), 10am

The Grand Finale



✦ Origin of Ullambana Festival ✦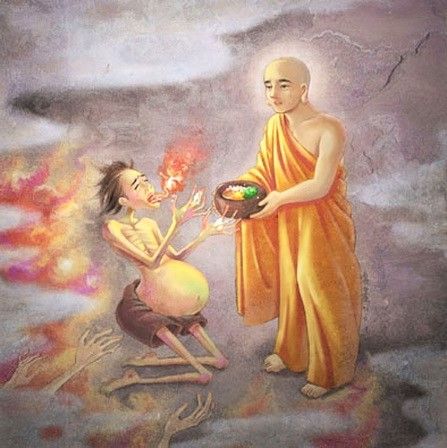 U llambana festival, an important Buddhist festival where the origins of which can be traced back to the "Ullambana Sutra". During this month, we commemorate the Great Compassion of Lord Shakyamuni Buddha, through recognizing and remembering his intent in guiding us to the liberation of all sentient beings from the sea of suffering. Over the centuries, the occasion (also known as the Hungry Ghost Festival) has taken culturally Chinese overtones, the result of the confluence of Buddhist, Taoist & Confucian beliefs. According to the "Ullambana Sutra", Maudgalyayana, one of the Buddha's chief disciples, thought of his parents and wondered what had happened to them after passing. By the power of his clairvoyance, he found his father in the heavenly realm.

To his dismay, his mother was found in a lower realm known as the Realm of Hungry Ghosts. She could not eat because her throat was very thin and no food could pass through, yet she was perpetually hungry because of her huge stomach. She was reborn in the Realm of Hungry Ghosts because of her miserliness. Maudgalyayana had instructed her to make generous offerings to the Sangha members that she encountered. Instead, she withheld her kindness and her money.

To help his mother, the Buddha instructed Maudgalyayana to make food offerings to the Sangha on the last day of the rainy-season retreat (on the fifteenth day of the seventh lunar month). The merit gained from this act eventually liberated his mother from her misery. Today, the same ritual is practiced in many parts of Asia.