Devote. Connect. Celebrate

Choosing a Guru and deciding to follow him to enlightenment is as precarious, exciting, rewarding and destructive path. You know it's risky and often crazy, but that exactly what breaks and destroy the ego in you. It is so important then to check first, before one makes the connection and commitment to one's Guru. For many disciples of Thekchen Choling, we are able to say that we are extremely fortunate to have met our precious guide in Singha Thekchen Namdrol Rinpoche.
A close confide, a caring fatherly figure and wise teacher, Rinpoche is skillful in always keeping our pride and ego on the edge, not revealing a clue of what may happen next. Rinpoche uses all moments and all conditions to help us better understand ourselves, our purpose, and to develop the Bodhi Seed in our mind, inspiring us on our own quest to enlightenment.

Guru Devotion
Importance of the Guru

"Even if all qualities are completed,
Without a guru you cannot be liberated from samsara."
Explanation from Tantric Texts as shared by
Lama Zopa Rinpoche at the Great Stupa of Universal Compassion



Celebrating The Guru's Birthday
With Our Practice

Rinpoche teaches that the most important goal of our practice is to truly apply and experience Dharma in our lives. All the activities and teachings are not intended to just make ourselves feel good for a while. Buddha never tried to win followers over to the Dharma by making them feel good. Instead, he wanted us to integrate Dharma into our lives and experience it. Likewise, Rinpoche wants us to use every moments of our lives to truly internalize the Dharma. For the special celebration that marks the birth of our Guru, we would like to invite you to join us in practice as we do a Long Life Puja, Prayer Ceremony and offer a Guru Puja in dedication to the long, stable life of all lineage Gurus. May their Dharma wishes be swiftly fulfilled and may more beings experience great benefit from the Guru's enlightened activities. May the cause and conditions of the COVID-19 be swiftly purified in every country. May all who are affected by COVID-19 be healed swiftly.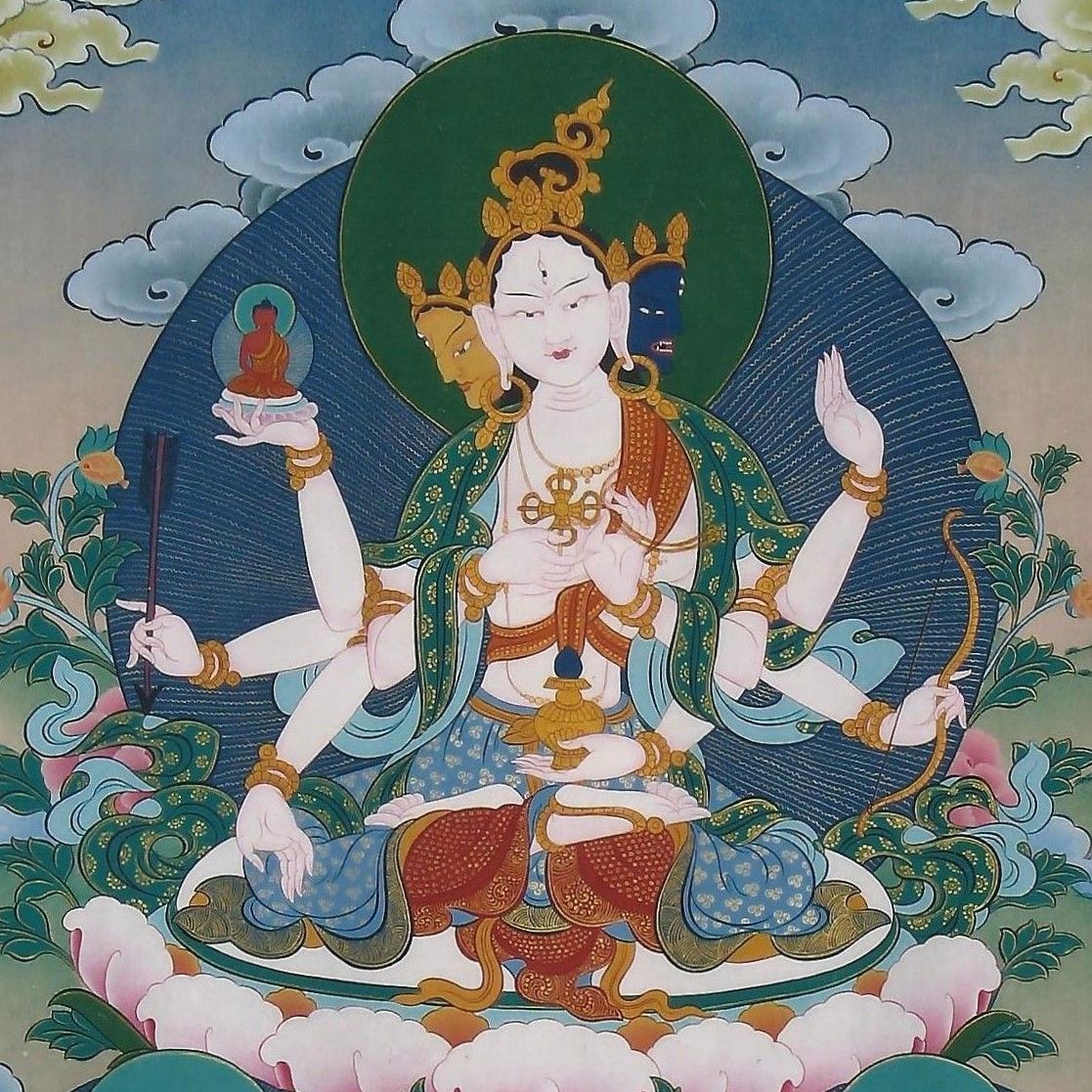 Namgyalma Puja (Tib)
尊胜佛母法会
Namgyalma Puja helps remove obstacles and purifies negative karma that hinder good health and long life, as well as fulfilling good wishes. Receive the most compassionate blessings from Namgyalma by joining us for this powerful puja, where we dedicate the merits the long and stable life of all lineage Gurus.


5 Mar 2022
10am
FB Live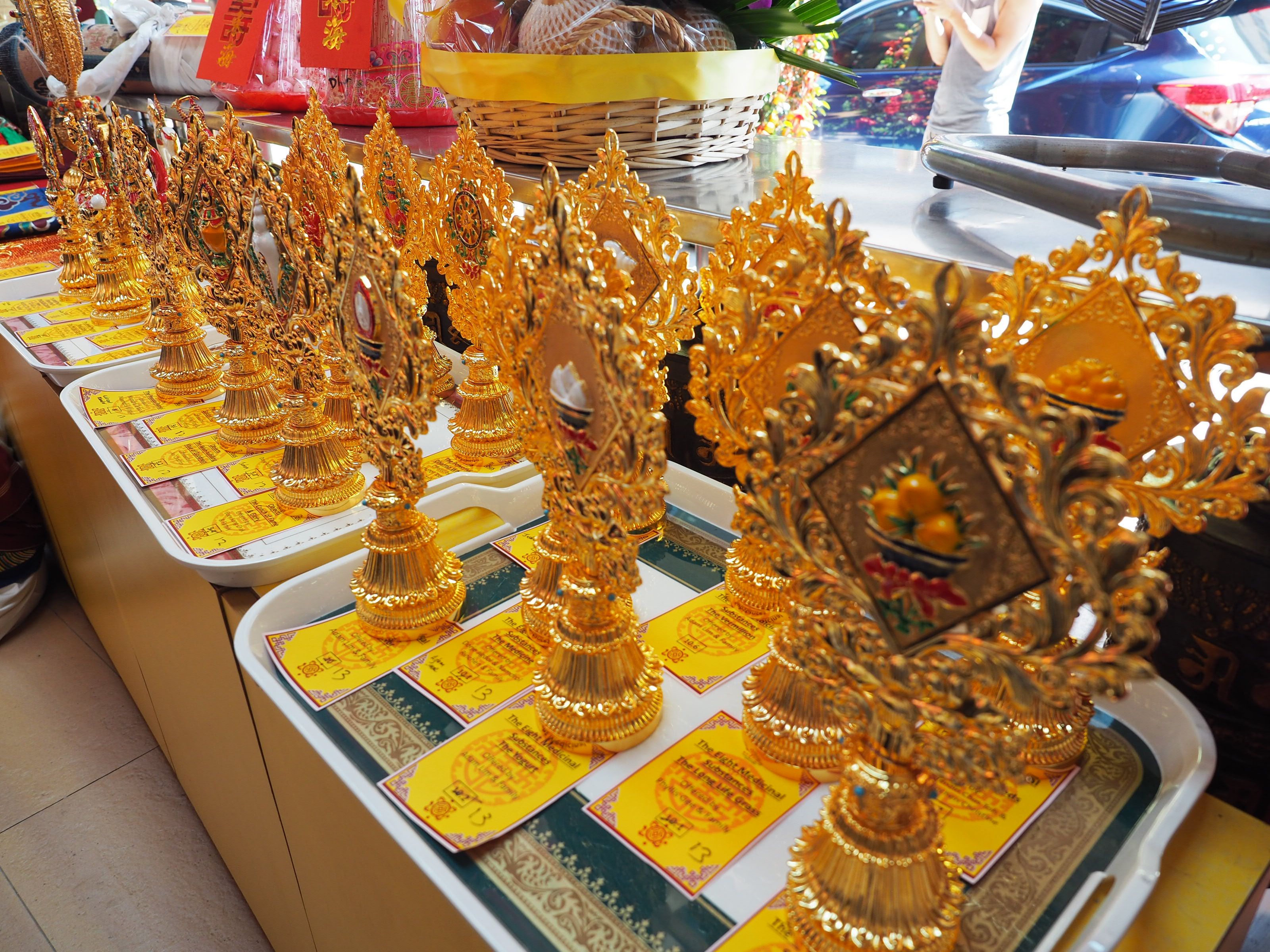 Long Life Guru Puja (Tib/Eng)
上师长寿荟供(藏/英)
The Long Life Guru Puja is a important ceremonial practice in which a series of elaborate traditional offerings, prayers and requests are made to the kind spiritual master, to supplicate for their continued life and health. This offering practice purifies the relationship between guru and disciple, and creates the merit for the guru to remain among us.

5 Mar 2022
5pm
FB Live
Auspicious Prayers and Offerings
Our collective efforts and practice of Guru Devotion to help sponsor the following prayers and offerings to pray for the long life and good health of our Guru, Singha Rinpoche:
1. Namgyalma Puja performed in TCCL SG on 5 March at 10am.
2. Long life Guru Puja performed by TCCL disciples worldwide on 5 March at 5pm. All money offerings will be used to offer the auspicious offerings during the long life puja.
3. 5555 butter lamps will be offered at the holy Boudhanath Stupa on 6 March.
4. Offering of prayer flags, white wash, shambu and painting the eyes of Boudhanath Stupa on 6 March.
5. Special Vairocana Puja to be performed at Shelka Cheode Monastery in Nepal on 6 March.
6. Offer full day of meals and tea for all the monks at Shelka Choede Monastery on 6 March.
7. Offer breakfast and lunch for all Kopan monks and nuns and Namgyal Jyangchub Choeling monks on 6 March.
8. Lhamo Cundhi Fire Puja (7 Mar 2022 7.30pm)
9. Offering of the accumulation of Cundi Mantra recitation
Benefits of this practice: To create the cause for our Guru to stay long and turn the wheel of dharma for all beings and also helps us to increase our merits to always have the good merits to listen and practice the Dharma from our Gurus.
Dharmachakra Mandala Offering
Dharmachakra means turning the wheel of Dharma. By offering the Dharmachakra Mandala to one's Guru, it signifies the disciple's devotion to request for the Guru to remain for a long time and turn the wheel of dharma for all beings.
The offering of Mandala also signifies the offering of the universe and the disciple's body, speech and mind to one's Guru. Our precious human rebirth is similar to a wish-fulfilling jewel. From the Guru's wisdom and skillful means, one is able to awaken and ripen one's Buddha Nature very quickly. As such, this human rebirth is the cause for our enlightenment with the help of a skillful Guru.
Any disciple who offers this will be invited to attend the Long Life Puja Ceremony and offer the Mandala to Singha Rinpoche on 5 March 2022 during this puja.
Note: Limited sets only.
Closing Date: 5 Mar 2022 8am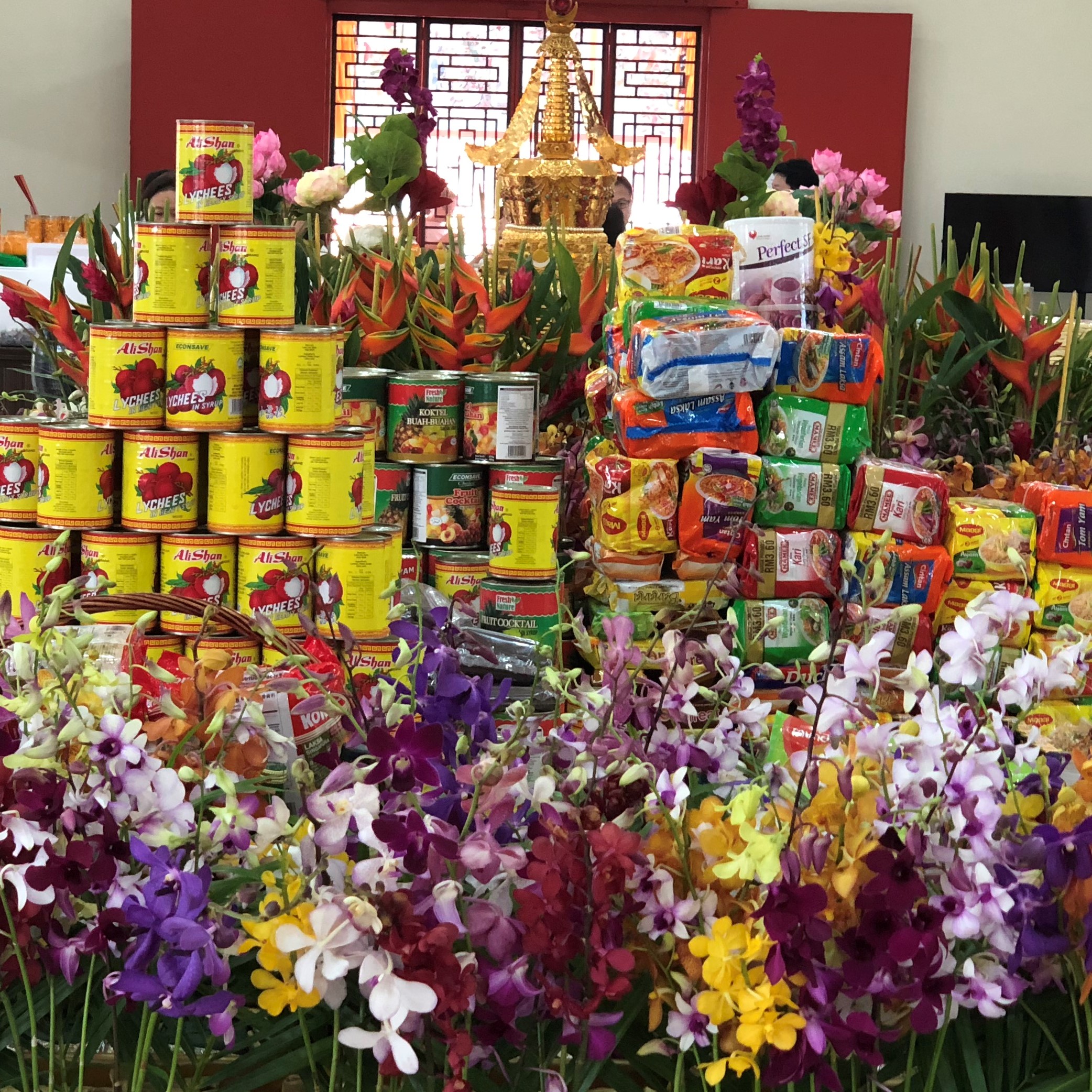 Meritorious Tsog Offering
Join us in our collective efforts and practice to offer tsog, birthday cake and food offerings for the Long Life Guru Puja on 5 March 2022.
The tsog collected will be donated to a charity after the puja and the food offerings have been offered to Rinpoche, the Sangha, and the volunteers, as well as guests present at the puja.
Benefits of this practice: Helps us to swiftly purify all negativities and ripen good conditions for us to awaken into the Dharmakaya state.
You may contribute any amount.
Closing Date: 5 Mar 2022 8am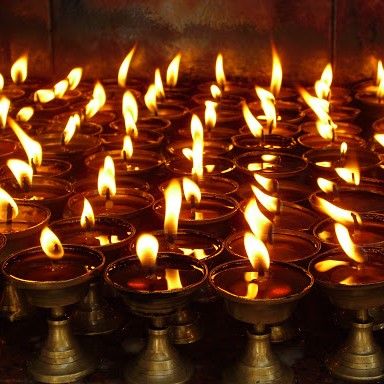 Auspicious Prayers and Offerings
Join us in our collective efforts and practice of Guru Devotion to help sponsor the various prayers and offerings as mentioned above, to pray for the long life and good health of our Guru, Singha Rinpoche.
You may contribute any amount.
Closing Date: 5 Mar 2022 8am
Advice from Jhado Rinpoche
𝐌𝐞𝐫𝐢𝐭 𝐌𝐚𝐤𝐢𝐧𝐠 𝐀𝐜𝐭𝐢𝐯𝐢𝐭𝐲: 𝐂𝐡𝐮𝐧𝐝𝐢 𝐌𝐚𝐧𝐭𝐫𝐚 𝐀𝐜𝐜𝐮𝐦𝐮𝐥𝐚𝐭𝐢𝐨𝐧 𝐰𝐢𝐭𝐡 𝐒𝐢𝐧𝐠𝐡𝐚 𝐑𝐢𝐧𝐩𝐨𝐜𝐡𝐞!
Let us join our hearts and recite the mantra of Lhamo Chundi together from now till 4th March, Friday 2359hrs (SGT GMT +8).
Currently, Singha Rinpoche is in an open retreat. H.E. Kyabje Jhado Rinpoche said that it would be greatly beneficial if disciples and students of Singha Rinpoche could recite the short Lhamo Chundi mantras while he is in this retreat.
For those who can commit to reciting 100,000 mantras by 4th Mar, Friday 2359hrs, there will be a special practice you will do after this recitation. We will contact you about the details of the special practice after you submit your mantra count to us.
To pledge to recite 100,000 mantras by 4th Mar, Friday 2359hrs, register here: https://forms.gle/QeKDQXz7NQMYUyVv9
Even if you cannot commit to 100,000 mantras but is still interested in joining us in this merit-making activity, kindly recite the mantra at your own pace and 𝘀𝘂𝗯𝗺𝗶𝘁 𝘆𝗼𝘂𝗿 total 𝗺𝗮𝗻𝘁𝗿𝗮 𝗰𝗼𝘂𝗻𝘁 𝗯𝘆 𝟰𝘁𝗵 𝗠𝗮𝗿, 𝗙𝗿𝗶𝗱𝗮𝘆 𝟮𝟯𝟱𝟵𝗵𝗿𝘀 (𝗦𝗚𝗧 𝗚𝗠𝗧 +𝟴) here: https://tinyurl.com/TCCLMantraCount
We will consolidate the total mantra count as a gift for Singha Rinpoche on his Long-Life Puja held on 5 March 2022 to dedicate to his long life and good health.
We will also dedicate these merits to the long life of H.H. Dalai Lama and H.E. Kyabje Jhado Rinpoche and all lineage Gurus. May all the holy wishes of all kind lineage Gurus be manifested quickly. May all Dharma centres, especially Thekchen Choling temples, have success and flourish the Dharma extensively for all disciples, students, sponsors, members, and all sentient beings.
𝙎𝙝𝙤𝙧𝙩 𝘾𝙝𝙪𝙣𝙙𝙞 𝙈𝙖𝙣𝙩𝙧𝙖: 𝙊𝙢 𝙏𝙨𝙖𝙡𝙚 𝙏𝙨𝙪𝙡𝙚 𝘾𝙝𝙪𝙣𝙙𝙞 𝙎𝙫𝙖𝙝𝙖
Everything is impermanent in life.
However, it does not mean we cannot
choose to live and celebrate life.
Like a child in his world of make believe, we should see reality's true nature AND enjoy it.
Our kind, compassionate (fun) Guru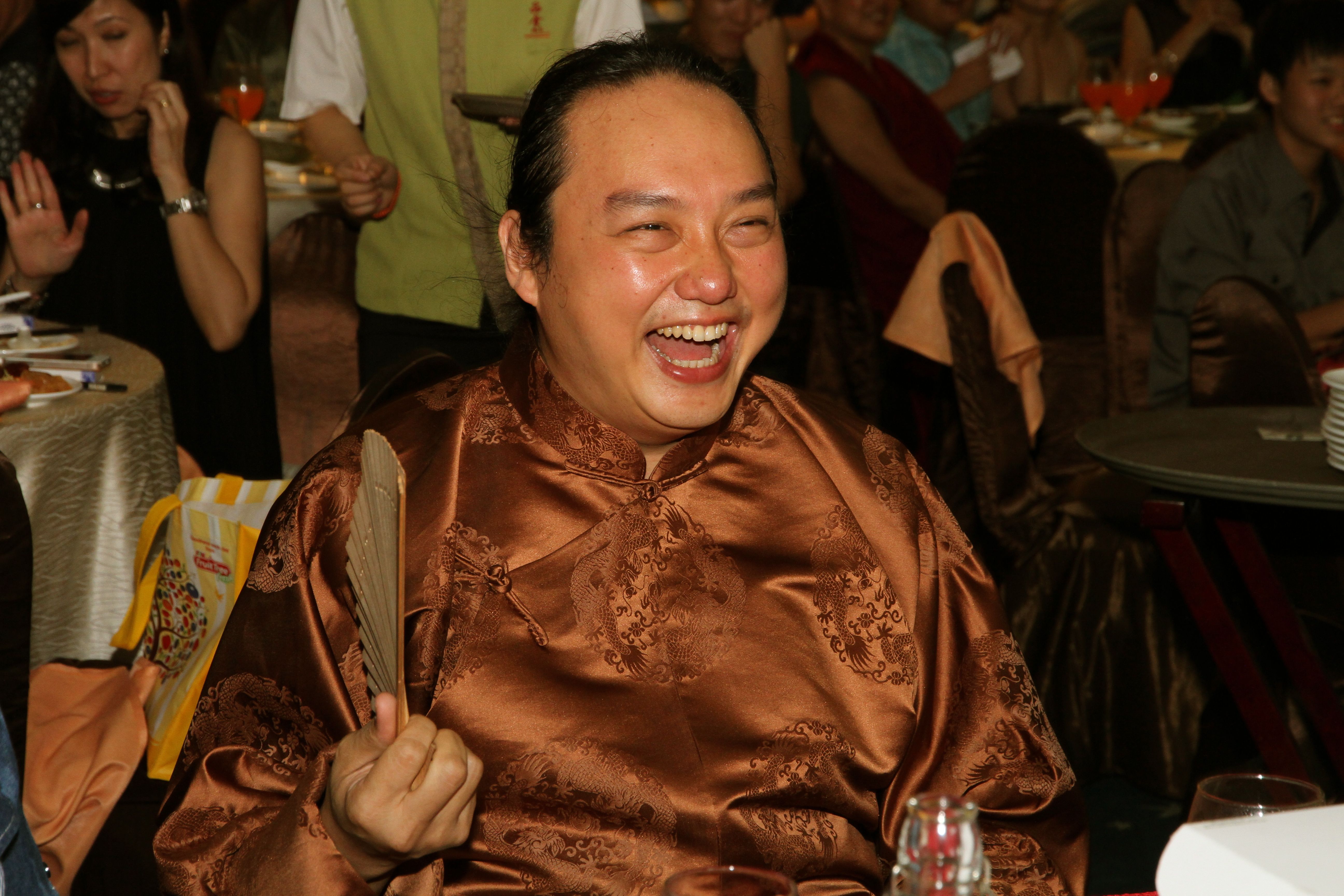 I think of my Guru often and I miss my Guru dearly. There is no kindness greater than the love of my Guru.

Our very precious Refuge, Singha Rinpoche,
when remembering his Guru.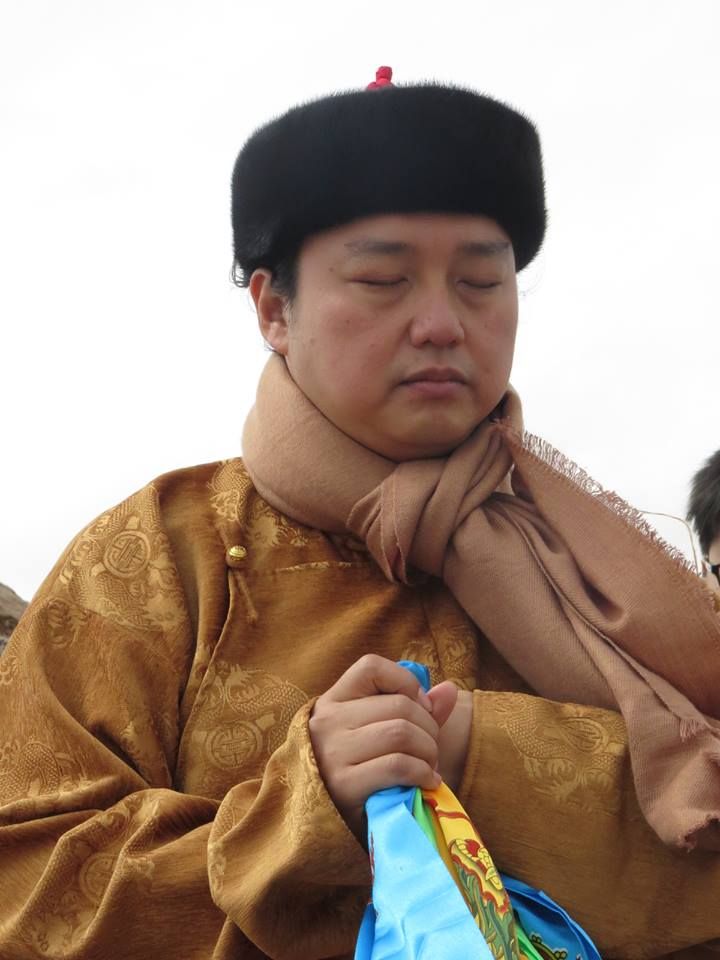 If you truly love me, you should come for teachings. More importantly, you should practice the Dharma, internalize the Dharma and become inseparable from the Dharma.

Singha Rinpoche
Caring Father, Skillful Teacher, Wise Guide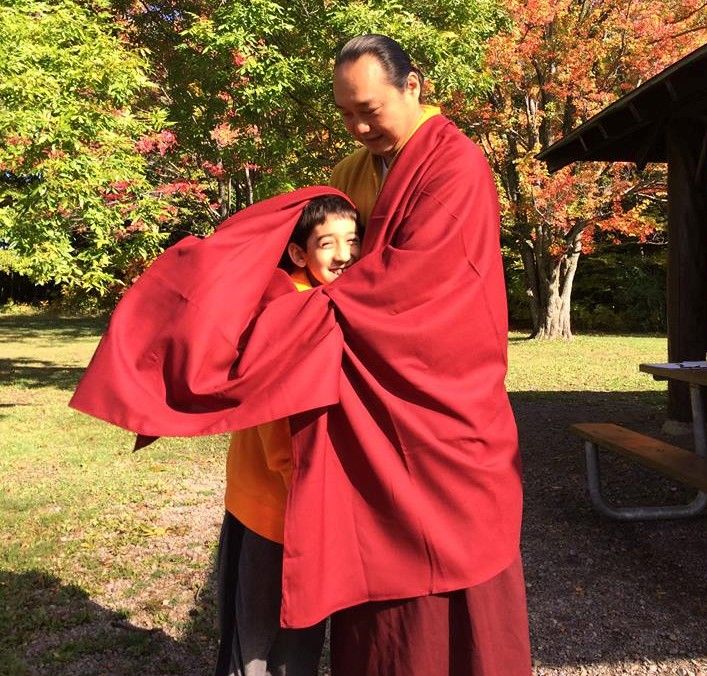 Heart Advice from Singha Rinpoche
During 2019 Pilgrimage to Pokhara